Your online reviews are now a key element in how a buying decision is made. If left unmanaged they can drive people away from you and not to you.
So what can you do to protect your online reputation? by Neil Licht, VP Of Online Reputation Management for Reputation 911
_________________________
90% of consumers say they find online reviews a trustworthy source for product and services.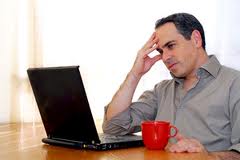 89% of consumers say online reviews have the power to make or break a buying decision.
4 out of 5 consumers have changed their minds about purchasing a recommended product or service based solely on negative information they found online.
This is up from just 67 percent of consumers who said the same in 2010 according to the new 2011 Online Influence Trend Tracker from Cone Inc.
A positive online review can do more then just make or break a customers buying decision !
Google knows that people are influenced more by what customers say than what your website says and now uses business reviews as part of its methodology in determining search rankings.
Business reviews have now become an important part of local search strategies for many businesses and why Reputation Companies like Reputation911 who can monitor online reviews in real-time are in such high demand.
Restoring, Protecting and Promoting a clients Online Image is how Reputation911 gains a competitive edge for it's clients in this new digital age.
My Online Reviews - Business Reputation Product Highlights:
Analyze your online business image
See what is being said about you
Identify online threats & opportunities
Remove negative reviews and online threats
Publishing positive reviews across all social media sites
Increase site traffic
Create a high level of  authenticity and visibility
24/7 real-time monitoring
Dedicated Reputation Manager
Guaranteed Results
Managing an effective Online Review Campaign is more then just flooding the Internet with "Business Approved" reviews that only accumulate on one or two 3rd party sites which customers are now starting to see as being Fake.
A client doing it this way may think they have a great reputation online via a single site, but then disproportionately negative reviews on all other sites still prominently show up.
That makes the Approved Site look suspicious and fake to customers. Thus, protecting and managing your online presence really needs the 24/7 attentention from a company that does nothing but that.
To learn more about how we can build an online Internet Reputation Management campaign for your business call us today for a confidential consultation Online Reputation Managers at 1-866-MY-REP-911 x201